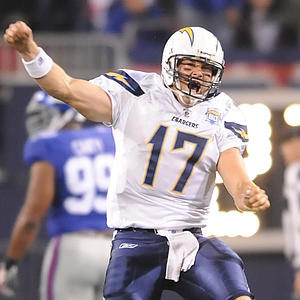 Super Bowl X MVP Phillip Rivers celebrates Donelson's first Super Championship.
TTFBA HAS MOVED!!!!!!
NEW WEBSITE: http://www.wix.com/titletownfootball/ttfba
SUPER BOWL X - DONELSON WORLD CHAMPS!
Week 20 Results:
@ Raymond James Stadium, Tampa, Florida
20 OJ #1 Fresno 10 at WP Seed 1 Donelson 27
---
We have annual league dues of $25.00, how do I pay? click here:
LEAGUE DUES!
---
INTERESTED OWNERS PLEASE READ!
---
Currently, we have a FULL TTFBA league. Please review the TEAMS page to see if there are any Open Teams and e-mail me (cweyenberg@comcast.net) if you are interested in joining or being added to our waiting list. We do have annual league dues which will be $25.00. This will be a head to head football league where owners play their games live over the internet. We will plan on starting the draft in late April. (maybe mid-April?) and all owners must own a copy of the latest Action PC for Windows software . This league will all but require its members to play Head to Head over the internet, so do not join if you do not think you can fill this committment.
**Interested In Owning a Team? (click here)
E-mail Brandon the commish at: brandon.curtis.cox@gmail.com
E-mail Chad Website & Archvies: cweyenberg@comcast.net
Last modified: 4/6/10